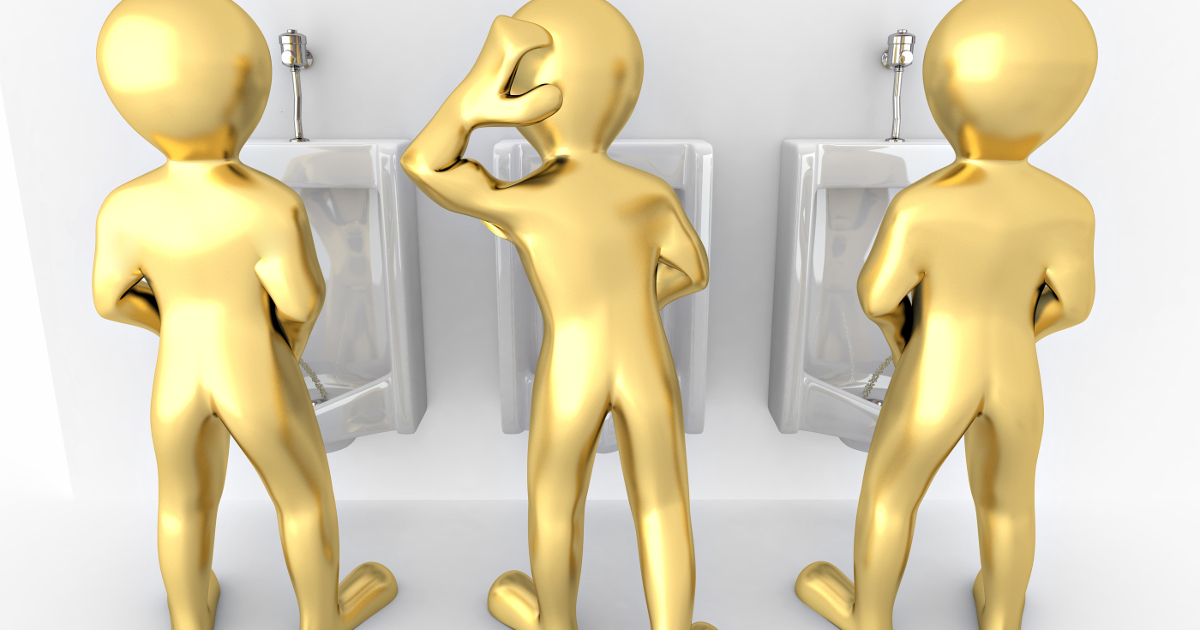 There is no greater cringe-worthy room in the workplace than the employee bathrooms. Employers can go a long way to ensure that their employees have adequate spaces and conditions for restroom use. In fact, the Occupational Safety and Hazard Administration has standards set ((29 CFR 1910.141, 29 CFR 1926.51 and 29 CFR 1928.110) to require employers to maintain the cleanliness of bathrooms. However, outside of the actual upkeep and sanitation of restrooms, there are other factors that employers should consider to ensure safe, healthy, and efficient restroom use.
Adequate "seating"
The Occupational Safety and Health Administration require that employers provide appropriate restroom space in accordance with the size of workforce. This means that there should not be long lines, or an extensive waiting period for those wishing to use the restroom. Additionally, there must be at least the minimum number of required toilets available for employee use. (See Table 1)
Table 1 (Source: Occupational Safety and Hazard Administration)
| | |
| --- | --- |
| Employees | Minimum Water Closets 1 |
| 1 to 15 | 1 |
| 16 to 35 | 2 |
| 36 to 55 | 3 |
| 56 to 80 | 4 |
| 81 to 110 | 5 |
| 111 to 150 | 6 |
| Over 150 | See Note2 |
1 where toilet facilities will not be used by women, urinals may be provided instead of water closets, except that the number of water closets in such cases shall not be reduced to less than 2/3 of the minimum specified.
2 1 additional fixture for each additional 40 employees
Restroom Restrictions and Requirements
OSHA requires that employers allow their employees access to the restroom whenever that employee needs or desires. Employers cannot put unreasonable restrictions on bathroom use. However, employers are allowed to implement a sign-out sheet or bathroom key as long as no unnecessary delays are caused. Finally, employers are required to allow workers to leave their workstations to use the bathroom whenever they need.
OSHA also requires that mobile workers have access to bathrooms when they are on the go, or out in the field. Employers must provide transportation for employees at a worksite to allow them access to a restroom facility no more than 10 minutes away. Additionally, farm workers must be provided with a restroom no further than a quarter-mile from the area they are working.
Special Considerations
The fall and winter seasons are flu season. Employee bathrooms are rife with germs, and are a hotspot for the transfer of bacteria. It is especially important that restrooms are tended to and paid special attention during the flu season. Employees must all adhere to hand-wash protocols, and janitorial services should be sure to spend extra time wiping down all surfaces, faucet handles, and door knobs.
Finally, access to restrooms for transgender individuals is a concern for employers across the country. The Occupational Safety and Health Administration requires that employers provide adequate restroom spaces for every employee. Yet, how do employers approach the challenging situation that transgender employees can present?
Currently, OSHA suggests that employers find ways to integrate transgender employees into existing restroom policy. There are no regulations for this yet. However, numerous companies have decided to allow transgender employees to access restrooms that correspond to the gender with which that employee identifies. Other suggestions include providing a single stall/unisex bathroom, or multiple-occupant neutral restrooms with multiple stalls. Employers should assess their workforce and make a decision that best services all employees.
Restrooms are an often-overlooked part of the workplace. Do not rest on restrooms! Make sure your workplace is abiding by OSHA standards. Ensure that restrooms are clean, in working order, and available for all employees.
Who are we?
Cousign offers a wide variety of safety scoreboard signs to help increase safety awareness in your company. Our signs are all fully customizable with your company logo and text. With the ability to add any number of numeric displays, traffic light indicators and scrolling message displays you're sure to get a sign that really gets attention. If you know the details of the sign you are looking for take our product finder and quote tool for a spin to help you locate right sign, or browse our catalog to see some of the great options available.