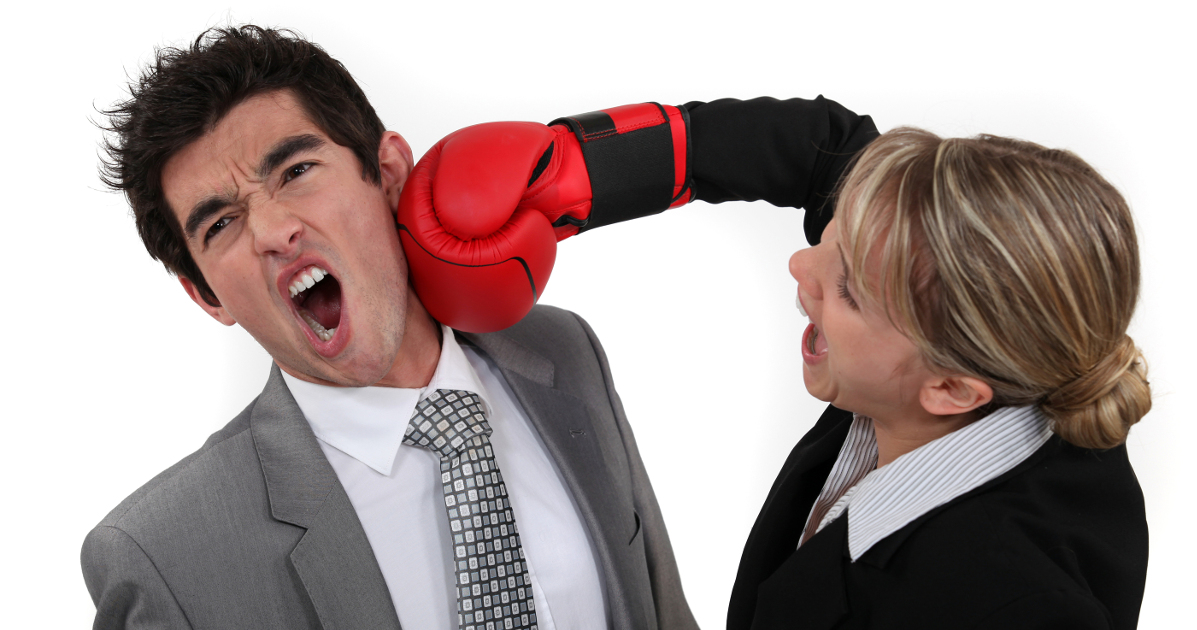 What's worse: being fined 100,000 dollars for failing to protect your employee? Or having to live with the knowledge that your employee was assaulted, and you could have prevented it? According to an article on ohsonline.com, AndVenture Inc. was fined 98,000 dollars for neglecting to protect employees from workplace violence. 98,000 dollars is a substantial amount of money, but is that really the value of someone's safety? Look at yourself in the mirror. Are you protecting your employees? Are you fulfilling your responsibility?
Workplace Violence Across Job Fields
The Bureau of Justice compiled data on workplace violence to determine the rate of violence across different occupations. The data found that Law Enforcement occupations have the highest rate of workplace violence. This does not come as a surprise. However, it is crucial to note the occupation(s) that come in second on the list. According to the table, mental health workers would fill this slot, and medical workers would fall near the bottom. Healthcare workers in general, (combination of mental health and medical workers) have a rate of nearly 30 workplace violence occurrences for every 1,000 employees. The only other job field with more is law enforcement, and no other occupation has even half as many occurrences of workplace violence.
Breakdown of Violence in Healthcare
Healthcare in the United States covers a broad spectrum of personnel and employees. Nurses, physicians, technicians, secretaries, and a number of other job positions fall under the panel of Healthcare. The Occupational Safety and Health Administration found that Healthcare workers are 4 times more likely to experience workplace violence than in the rest of the private industry.
So who are the perpetrators of workplace violence in the Healthcare Industry? OSHA found that about 80% of acts of workplace violence are carried out by patients. The second largest group of perpetrators made up 12% of all cases. This second group consists of other clients or customers. The remaining percentages are rounded out by students, coworkers, and unspecified individuals.
Although workplace violence already has high rates in the Healthcare Industry, they could be higher. OSHA found that there are many unreported cases of workplace violence in the Healthcare Industry. OSHA surveyed almost 5,000 nurses in Minnesota and discovered that only 69% of physical assaults related to workplace violence were reported. There were even some areas where the survey revealed that only half of physical assaults were documented. Curbing the occurrences of workplace violence is contingent on the documentation of workplace violence. If employees feel they cannot report violent encounters, or are not aware of their rights, then they are being cheated. Employers need to provide adequate information to point employees towards the proper avenues of action following a violent altercation in the workplace.
How can protection improve?
The first step every employer has to take is a personal one. Employers need to be committed to protecting their employees from workplace violence. Additionally, employees need to be a part of their own protection. Employers should focus on making employees aware of the dangers of workplace violence and of the resources at their disposal should they find themselves a victim. Ultimately, the first step in improving the protection of your employees is through spreading awareness and knowledge of the issue.
Record keeping is vital to the mitigation of workplace violence. Unreported incidents are easily swept under the rug. Additionally, neglecting to report an incidence causes a loss of opportunity for that incident to add to the data on workplace violence. Collecting data on each situation and analyzing them collectively can reveal trends in workplace violence. These trends can help prevent future cases.
Training programs that cover handling situations of workplace violence and learning to identify signs of potential violence are another option. Employees should be trained on the proper steps to take following a violent altercation. Self-defense training may also be beneficial for some employees.
Every employer should take pride in protecting their employees. If you work in the Healthcare Industry, then you should be aware of the prevalence of workplace violence. Taking steps to completely equip and protect your employees is crucial. Don't neglect your responsibility. It's not worth watching someone get hurt.
Who are we?
Cousign offers a wide variety of safety scoreboard signs to help increase safety awareness in your company. Our signs are all fully customizable with your company logo and text. With the ability to add any number of numeric displays, traffic light indicators and scrolling message displays you're sure to get a sign that really gets attention. If you know the details of the sign you are looking for take our product finder and quote tool for a spin to help you locate right sign, or browse our catalog to see some of the great options available.