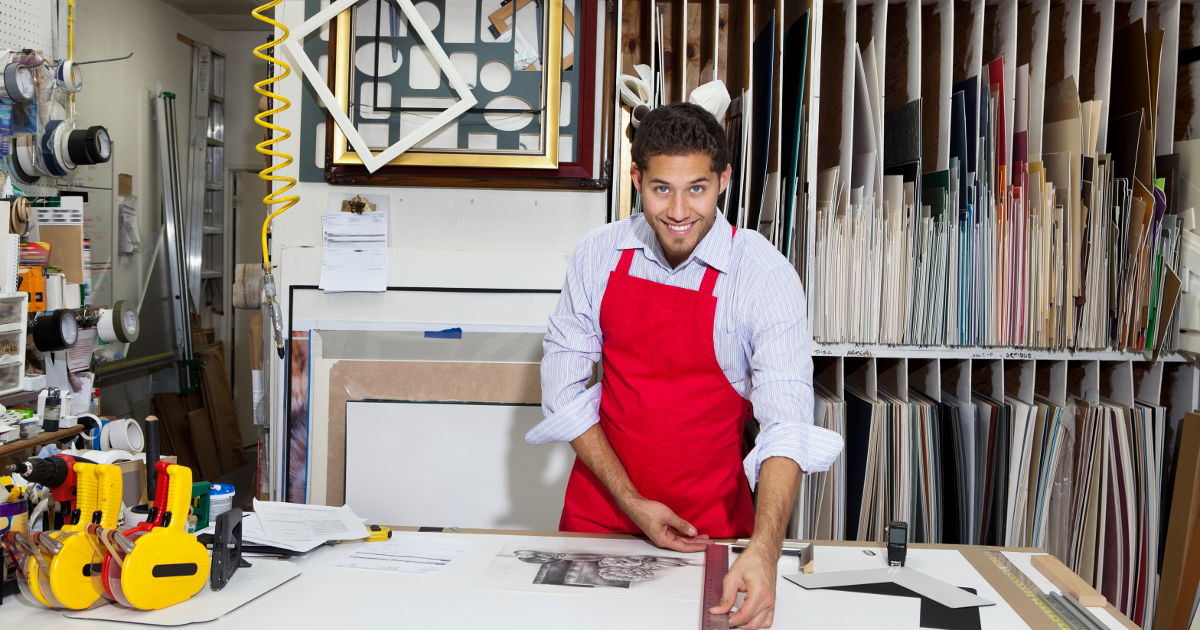 Managing occupational safety in a small business setting can be difficult. The federal regulations regarding workplace safety are numerous; not to mention complex, expensive, and geared towards large corporations. So, how can small business owners effectively manage safety in their workplace? What tools and resources are available? How can safety be geared towards the small scale, and steered away from the large scale focus?
Leveling the Playing Field
Small business owners can feel swamped by the vast and complex world of federal safety regulations. Many of which may not even apply to a small business setting. In the late 1990s, Congress passed what is known as the Small Business Regulatory Enforcement Fairness Act (SBREFA).
The SBREFA is mean to, in a sense, 'level the playing field'. Ultimately, the SBREFA is designed to assist small business owners in their efforts to navigate and comply with federal safety regulations. The SBREFA requires federal agencies, such as the Occupational Safety and Health Administration (OSHA), to meet the needs of small business owners. For example, federal agencies are required to:
Create compliance guides for some rules for small businesses specifically
Reduce penalty costs for infractions by small businesses
Include small business representatives in creating new policies
Ultimately, the SBREFA allows small businesses to have a voice in a world that is run primarily by large corporations.
Resources for Safety
Stress can mount quickly when it comes to managing workplace safety in a small business. Thankfully, there are resources available for owners to tap into when planning for safety. Small business owners should not overlook the resources available to them.
The Occupational Safety and Health Administration offer an opportunity that every small business owner should take advantage of: free on-site consultations. These consultations primarily focus on small businesses, and allow business owners to have a professional safety inspection.
The consultation is completely separate from OSHA safety inspections. There will be no citations or fines allotted based on any safety infractions found during the consultation. The inspection will identify potential safety hazards, and allow for owners to make changes to these hazards without any punishment. Although, addressing and repairing any hazards found during the consultation must be done in a timely manner.
In addition to free on-site consultations, OSHA supplies small business owners with a small business handbook. The handbook is based on the Occupational Safety and Health Administration's safety standards. It will help small business owners comply with OSHA regulations prior to any official inspections.
OSHA isn't the only safety resource that small business owners can take advantage of. A quick search for safety consultants will reveal numerous in-state agencies, as well as nationally recognized agencies; such as the Safety Management Group. These agencies can provide reliable help with regards to safety improvements, potential hazards, and areas of strength.
Ultimately, small business owners should not be left to flounder in the tumultuous seas of federal safety regulations. There is help out there for those who seek it! If you are a small business owner, then consider tapping into the resources available to you. Safety is of the utmost importance. Ensuring you are complying with federal and state regulations is a critical component to building a safer workplace. Don't be afraid to ask for help. Help is out there! Accept it!
Who are we?
Cousign offers a wide variety of safety scoreboard signs to help increase safety awareness in your company. Our signs are all fully customizable with your company logo and text. With the ability to add any number of numeric displays, traffic light indicators and scrolling message displays you're sure to get a sign that really gets attention. If you know the details of the sign you are looking for take our product finder and quote tool for a spin to help you locate right sign, or browse our catalog to see some of the great options available.