Standoff
Included with your sign will be 4 to 6 polished standoffs that must be mounted to the wall with wall anchors.
Your sign will have holes for the standoffs drilled in the correct locations.
Please review our standoff mounting instructions.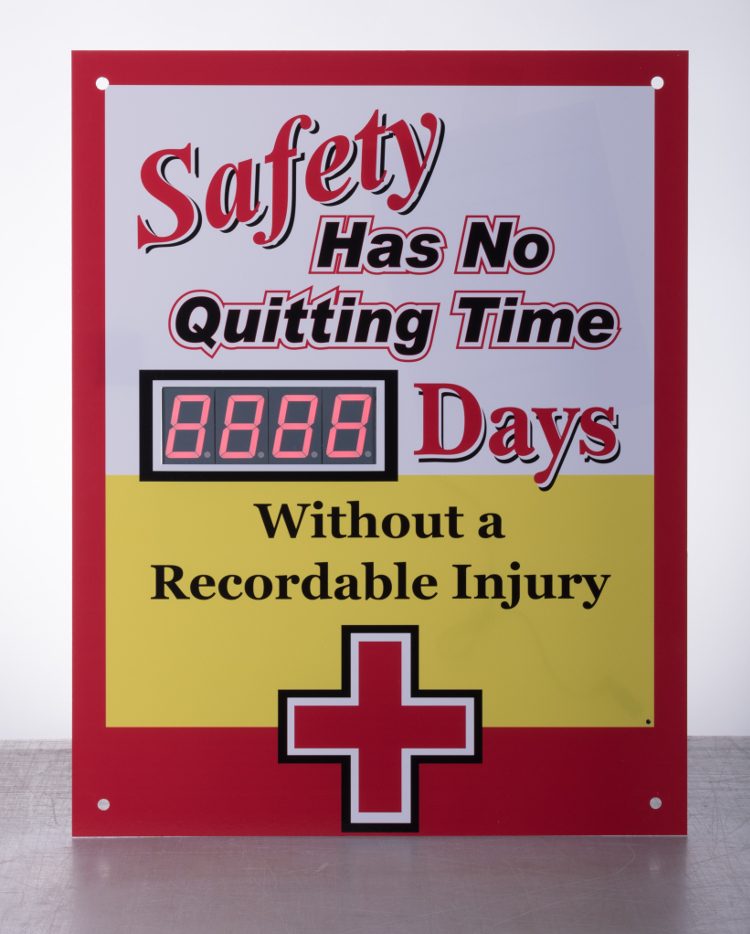 Standoff Assembly Diagram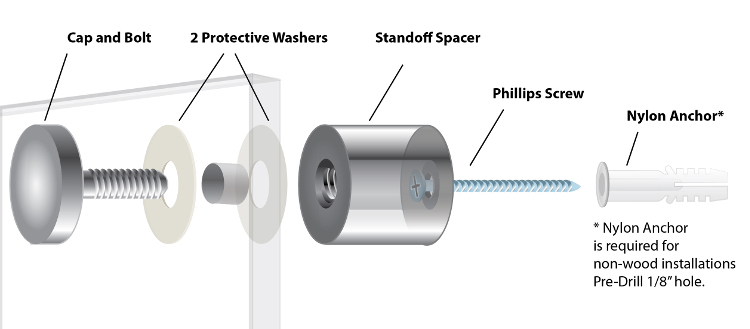 Example Standoff Mounted Sign

Basic Frame
Your sign will arrive mounted in a quality 13/16" backless aluminum black matte frame suitable for mounting indoors. It will hang on the wall like a picture frame. The sign face will be adhered to the frame using a two part epoxy which adds strength for shipping and use.
Please review our basic frame mounting guidance.

Outdoor Enclosure
Outdoor signs are shipped in a 3 3/4" black powder coated sign grade extrusion frame with a .040 inch aluminium back panel. Numeric display windows will be treated with a red light filter overlay to increase visibility of the display in sunlight.
MOUNTING HARDWARE IS NOT INCLUDED.
Your sign will not ship with mounting hardware or any holes drilled for mounting. In most situations you will simply need several lag bolts, but because there are so many ways to mount these signs, we leave the final mounting considerations to your discretion. Less holes, means less opportunity for water intrusion! Speaking of water intrusion, we've found that the drip channels provided in the extrusion are sufficient to mitigate moisture intrusion for most applications. For added protection you may consider adding weather stripping (not included) around the edges of the sign but is not generally required.
ELECTRICIAN REQUIRED.
Outdoor enclosures are fitted with a hard wire power supply. You will need to enlist the services of an electrician to properly wire the sign for power. A standard 3 prong power cord will be provided for testing purposes only. This cord is not suitable for permanent use.
Please review our outdoor mounting guidance prior to purchasing a sign with an outdoor enclosure.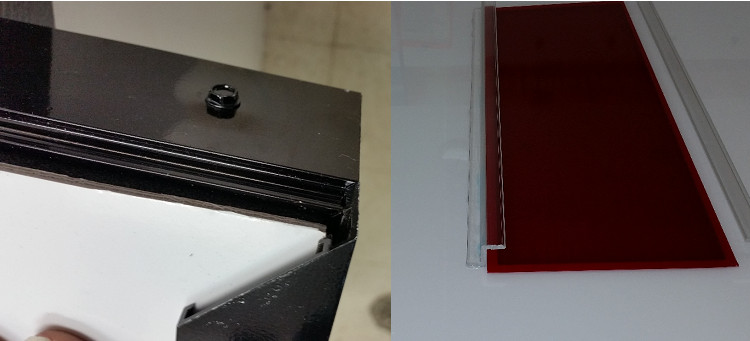 A two part epoxy will be applied around the edge of the back panel to secure it to the aluminum extrusions and ensure a weather tight seal.
A hard wire exterior grade power supply will be mounted inside the frame and wired with a test power cord. This power cord is for initial testing only. Your sign should be wired by a licensed electrician. A single hole for electrical wiring will be drilled into the bottom corner of the back panel. It will ship with a plug installed so additional holes can be added to suit your specific needs.

You will need to contact a licensed electrician to install your sign according to your local electrical code requirements.