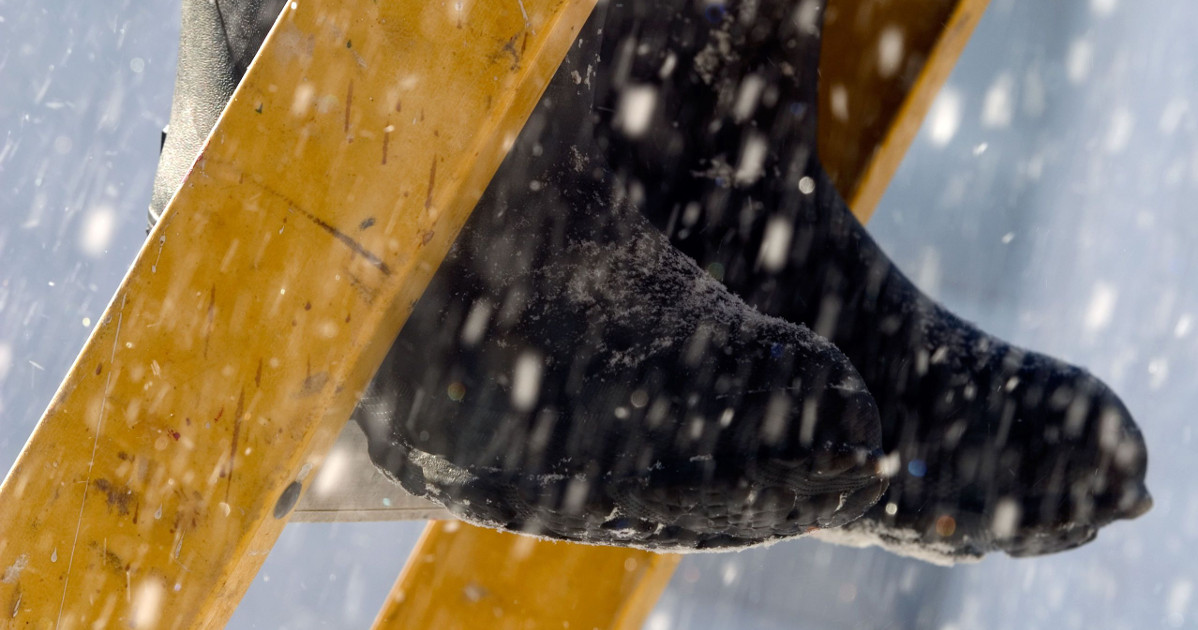 It's that time of year again. The ovens are working overtime to prep for workplace Christmas parties, gifts need wrapping, and workplaces across the nation are draping the lights, erecting Christmas trees, dangling paper snowflakes from ceilings, and hanging wreaths from doorways. Perhaps your workplace is behind on all of the decorations and holiday prep, or maybe they have been up since before thanksgiving. Regardless, read on to discover some of the most common holiday injuries, and how you can avoid them!
Holiday Heights
So, whose turn is it this year to ascend the ladder and drape the lights across the treacherous peak over the main entrance? Many injuries occurring during the holidays start with a ladder, an out of reach destination, and then a subsequent slip, trip or fall. In fact, a ladder was a factor in over 40% of all fatal falls in the past 10 years. Additionally, ladders are a factor in over 20% of all injuries involving a fall. Now, add in ice, snow, and bitter cold and climbing a ladder becomes increasingly treacherous. If you must use a ladder this winter, heed all warnings on the label, take your time, and watch for ice and snow.
Jingle Blaze
Fire safety is a legitimate concern during the holiday season. Not only should employers be extremely aware of the fire-hazards that are prominent during the holidays, but there should be preparations in place in case of an emergency evacuation.
There are a number of fire-hazards that employers should be aware of during the holidays. The threat of Christmas tree fires is one of the main concerns. Whether your workplace opts for a live tree, or an artificial one, the risk of a fire is still significant for both. Most Christmas tree fires are sparked by an electrical short in one of the lights. Dry trees with dead, or dying, needles are the most susceptible to fire. It is crucial that live trees remain watered and are not in close proximity to a heat source. Additionally, unplugging all trees, light-up wreaths, or other fire-susceptible decorations at the end of the work-day is advised.
Candles also pose a significant fire risk. If your workplace has open-flame candles, then make sure they are properly monitored every day. Candles should never be placed on precarious ledges, or unstable surfaces. At the end of the day, ensure that all candles are put out.
Lighten up
Planning on hanging the neighborhoods brightest display of lights this year? Well, make sure all those lights are in working order. Christmas lights that have exposed wires, are cracked, or otherwise damaged pose a fire hazard (not to mention, burned out lights look tacky). If you have strands of lights that are damaged, even if it's only a few individual lights, then the whole strand needs to be retired.
In addition to checking lights, make sure all electrical cords and extension cords are in good condition. Exposed wires, frayed wires, or poor connection to an outlet can be a fire or electrocution hazard. Make sure lights, as well as extension cords, are certified for outdoor use. When purchasing lights or extension cords, make sure the manufacturer has marked them as safe for outdoor use.
The holidays are a time for fun, relaxation, and joy. Don't let the potential hazards of decoration ruin your holiday cheer. Whether you are climbing ladders, walking on roofs, hanging lights, or putting up Christmas trees, make sure that safety is at the forefront of every holiday project. Don't let holiday hazards get the best of you. Being smart is being safe.
Who are we?
Cousign offers a wide variety of safety scoreboard signs to help increase safety awareness in your company. Our signs are all fully customizable with your company logo and text. With the ability to add any number of numeric displays, traffic light indicators and scrolling message displays you're sure to get a sign that really gets attention. If you know the details of the sign you are looking for take our product finder and quote tool for a spin to help you locate right sign, or browse our catalog to see some of the great options available.